Traditional Home Magazine Is Out of Business ideas 2021
A little over one year after pivoting to a newsstand-only bookazine model, Meredith Magazines has announced that starting with its fall issue, which debuts July 30, Traditional Home will once again be available for home delivery. Though the content has remained largely the same throughout changes in the magazine's distribution, its business model has completely transformed. In a tumultuous print media landscape, the brand's return to subscriptions demonstrates how Meredith has found an avenue to give beloved brands a second life—even in a challenging advertising environment.
Traditional Home's fall 2020 issue, available July 30, will be the first edition available for home delivery under the brand's new distribution model. Courtesy of Meredith
"There are some brands in our portfolio that are beloved by a certain number of people, and we really believe that those consumers that are passionate about those brands are willing to pay more for the brand," Meredith Magazines president Doug Olson told Business of Home.
Traditional Home Magazine Is Out of Business ideas 2021
Back in June 2019, Meredith announced that it was shaking up Traditional Home's business model. The title—which at the time boasted a circulation of 850,000 and readership of 4 million, but faced insufficient interest from advertisers—would no longer be available by subscription, the company said. The magazine would still be available four times per year (down from eight, then six), but you'd have to go to the newsstand to get it.
"Before, it was an advertising-subsidized model, so we didn't charge much for the subscription," explains Olson. "There weren't enough advertisers supporting it, and when you have an ad-based model without enough advertising, you either have to do something else or shut it down. We decided to change the model. Now, in a consumer-focused model, it's all about charging more for a better product."
Traditional Home Magazine Is Out of Business ideas 2021
Meredith already had deep expertise in the special-interest category, and with more than 1.3 million newsstand pockets at its disposal, the company was creating consumer demand around niche special-interest brands. Traditional Home moved into Meredith's special-interest division; as part of the shift, Des Moines–based editor in chief Jill Waage expanded her purview to oversee the company's other home-focused special-interest publications, including Elegant Homes and Dream Kitchens and Baths. She also remained the editorial director of Magnolia Journal, Chip and Joanna Gaines's quarterly lifestyle publication with its own dedicated team in Waco, Texas.
Last week Bilotta Kitchens and Bernardaud, the 5th generation French porcelain company, co-sponsored the second annual Art of the Table event in Bilotta's beautiful NYC showroom. Both family-owned firms, their customer focussed businesses and forward-thinking philosophies lend them synergistic compatibility.…Posted in design, food and drink, holiday, interior design | Tagged Allison Hennessy, Baccarat, interior design, Jennifer Post, Kate Emmons, Nancy Ruddy, Traditional Home magazine | 8 Comments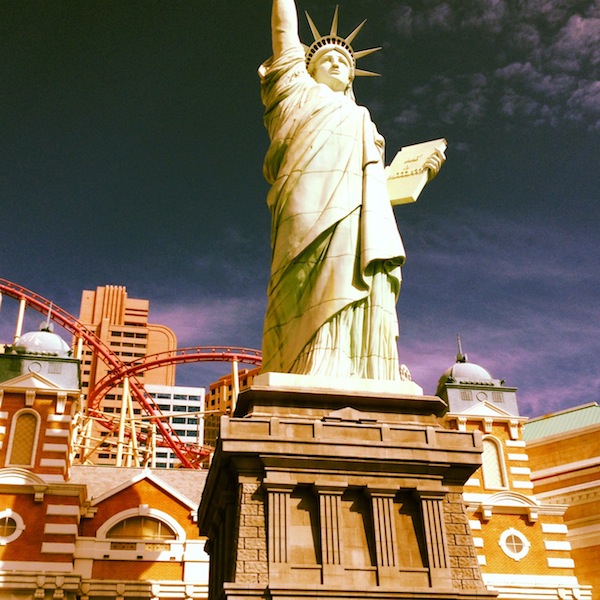 Several weeks ago I had the pleasure of traveling to Las Vegas with a small group of bloggers sponsored by Traditional Home to visit the World Market Center summer show. What a revelation!! I had actually never been to Vegas and although we spent most of our time scouring the show, it was impossible not to take in a bit of Vegas flavor, although sometimes it felt like a surreal version of home.…Posted in design, furniture, interior design, travel | Tagged High gloss lacquer furniture, interior design, Las Vegas World Market, Lexington furniture Aquarius collection, Traditional Home magazine, Trends in Interior Design
Katie Leede's rooms always have an alluring artsy edge with an interesting narrative. Her bedroom at the Hampton showhouse is again a masterfully layered space with a creative mix of textiles and furnishings. The serene palette of creams, blues, browns and greens is enlivened with glints of gold and silver to add some sparkle and drama.…Posted in art, design, furniture, interior design, photography | Tagged 2012 Hampton Designer Showhouse, English Country Antiques, Gavin Zeigler, interior design, John Salibello, Katie Leede, Lucca & Co, Stephanie Odegard, Thibaut furniture, Traditional Home magazine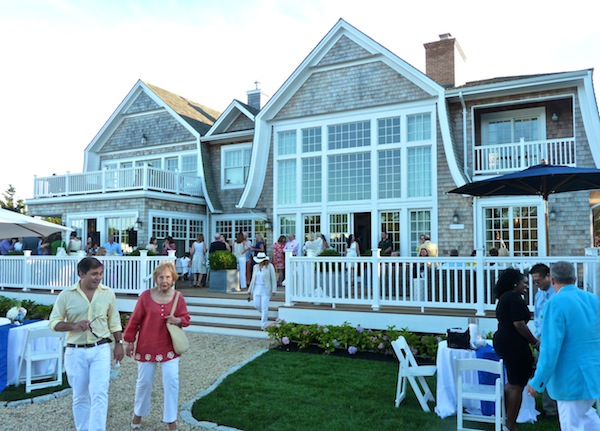 My visit to the showhouse included the evening of the opening night party. And thanks to the beautiful weather, everyone congregated in the back on the terrace, lawn, and by the pool. The pool area was enhanced by designer Tara Seawright, who created a casually chic space with several sitting and lounging areas.…Posted in design, fashion, furniture, interior design | Tagged 2012 Hampton Designer Showhouse, interior design, Mecox Gardens, Pool design, Schumacher fabric, Tara Seawright, Traditional Home magazine, Trina Turk
Over the next several days, we will be finishing up our look at the Hampton Designer Showhouse. For the weekend, we'll be spending a little time outside. As I approached the house, I was immediately struck by the handsome landscaping. Casual, yet tailored, it was a lovely combination of container and in-ground plantings.…Posted in design, garden, interior design | Tagged 2012 Hampton Designer Showhouse, Gardens, Landscape design, Parramatta Design Management, Sculpture, Traditional Home magazine
I have a surprise House Snoop for you today!I recently had the opportunity to tour the fabulous Adamsleigh estate hosted by the Junior League of Greensboro, NC with Traditional Home as the national media sponsor.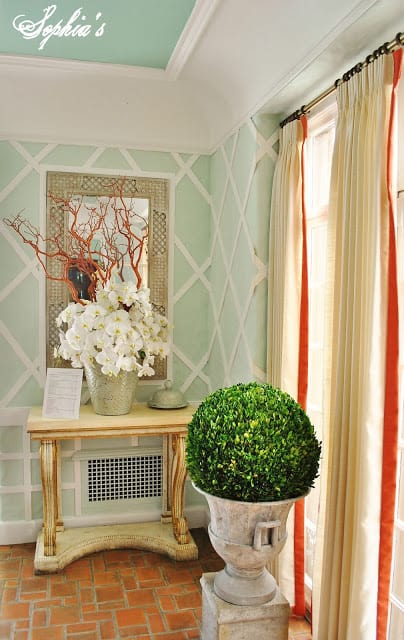 Sophia's
Plans for this magnificent, sprawling 15,000 square foot home were finalized in 1929 and the home was christened by the family in 1931. Yep – right smack in the middle of the depression.

Junior League of GreensboroRooms were designed by well known designers Miles Redd and Suzanne Kasler along with many others both local and from around the country.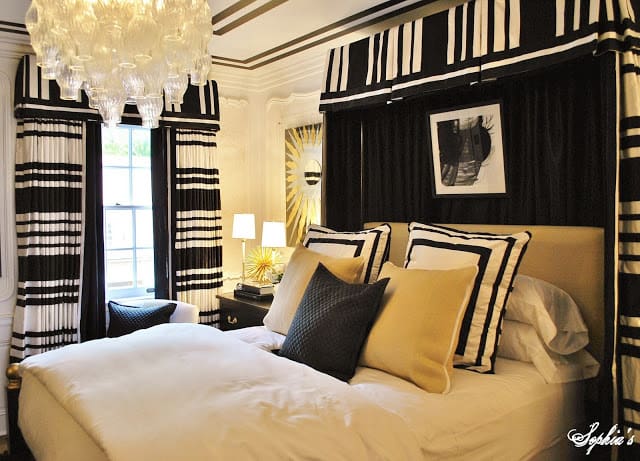 Sophia's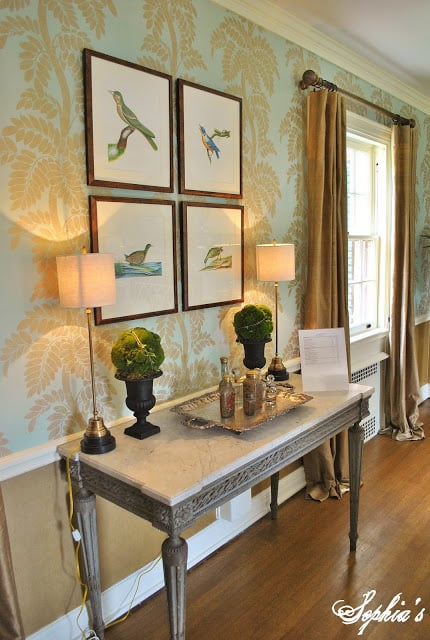 Sophia'sUpholstered panels were used in this bedroom to create a backdrop for the bed in a room that had either doors or windows on every single wall.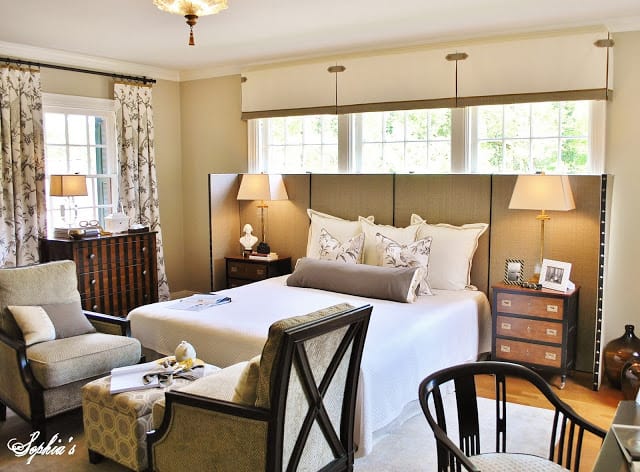 Sophia'sAlthough repairs had to be made, most of the woodwork and plaster is original to the home. Check out this plaster ceiling. Amazing!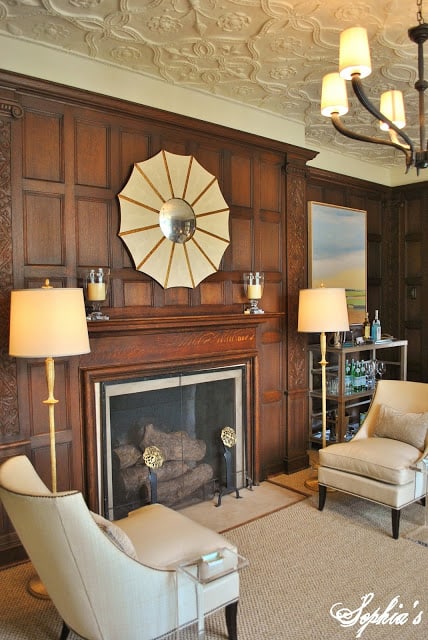 Sophia'sTucked behind this curtain were steps leading up to a tub with a mural on the wall.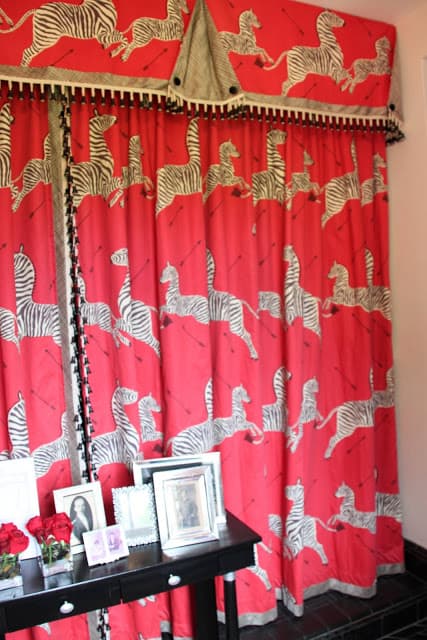 Southern HospitalityI was pleasantly surprised at what a great job the designers did turning this into the type of home that I could easily visualize a modern day family living in.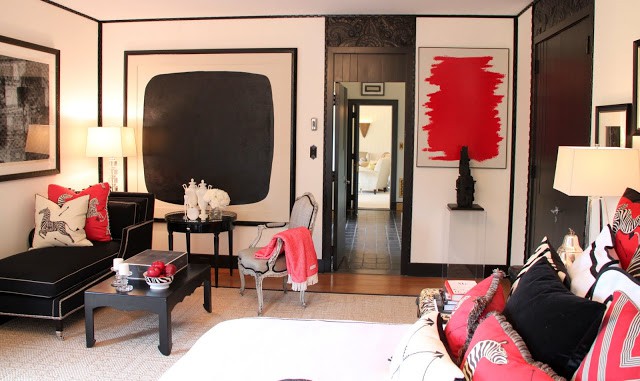 Southern Hospitality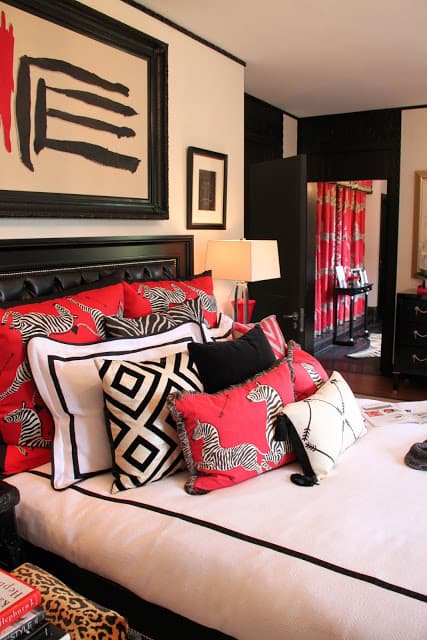 Southern HospitalityThe sunroom was one of my favorites. At first I thought this was wallpaper, but it is actually strips of lattice applied to the wall.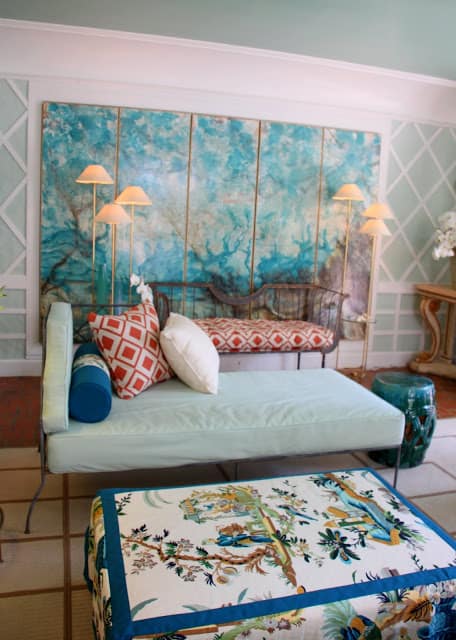 Southern HospitalityJust one of the many outdoor areas surrounding the home.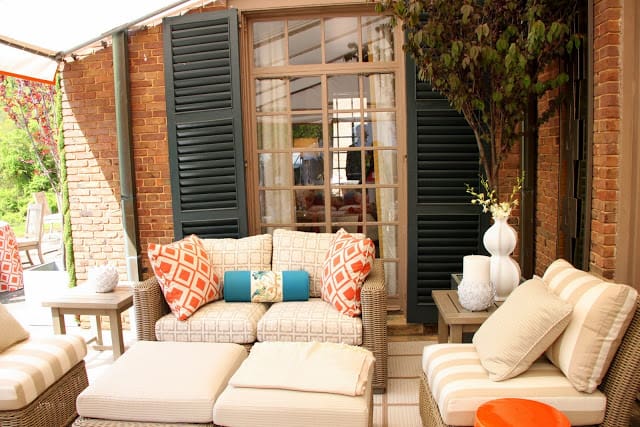 Southern Hospitality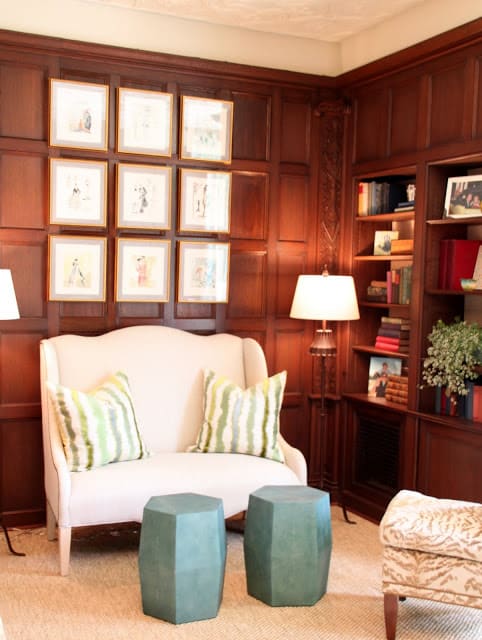 Southern HospitalityThe kitchen is the one area that was pretty much just cleaned up and left as is. Someone commented that the green tile reminded them of an old time insane asylum.
Southern HospitalityOne of the designers did create this inviting eating space in one of the kitchen nooks though. I suppose this is where the servants were supposed to eat. 😉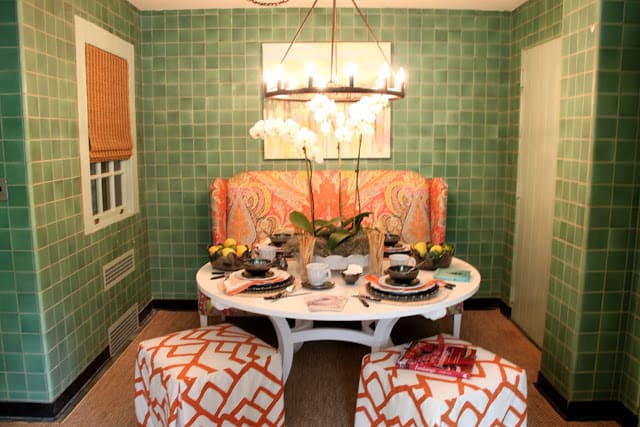 Southern Hospitality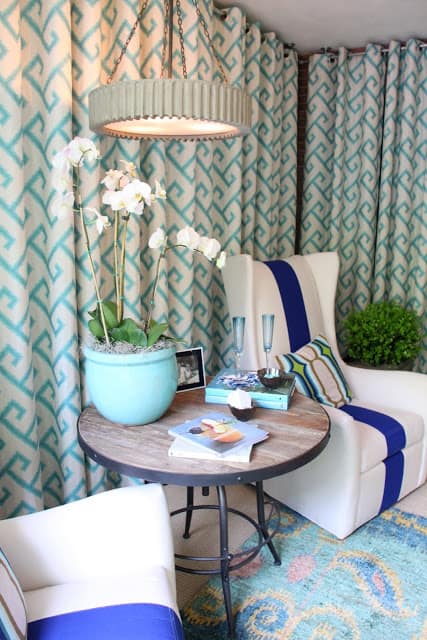 Southern Hospitality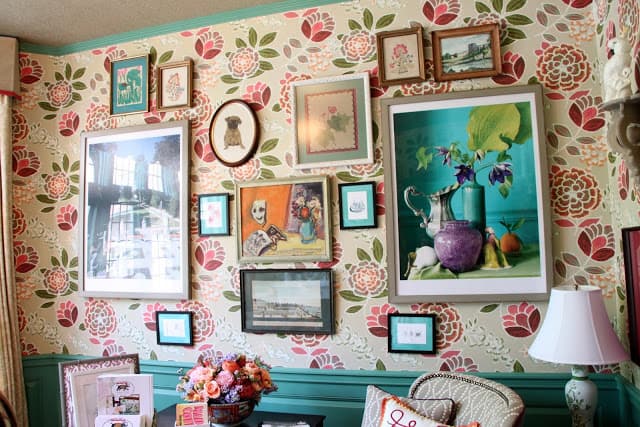 Southern HospitalityAnother original plaster wall. Truly amazing.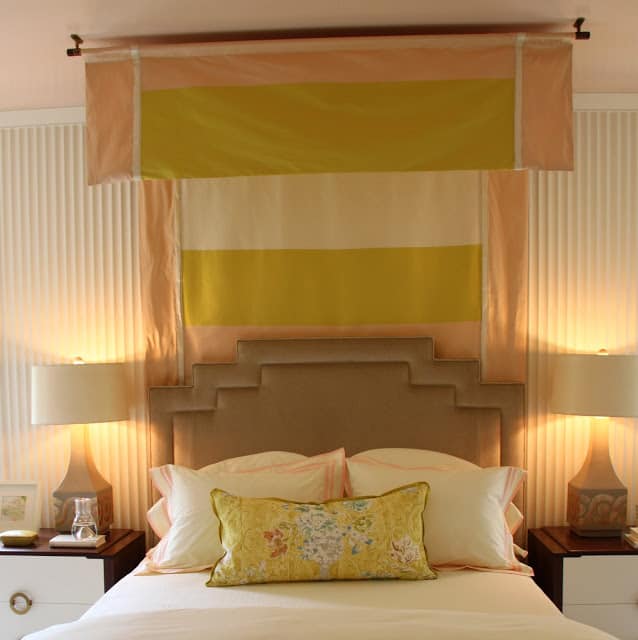 Southern Hospitality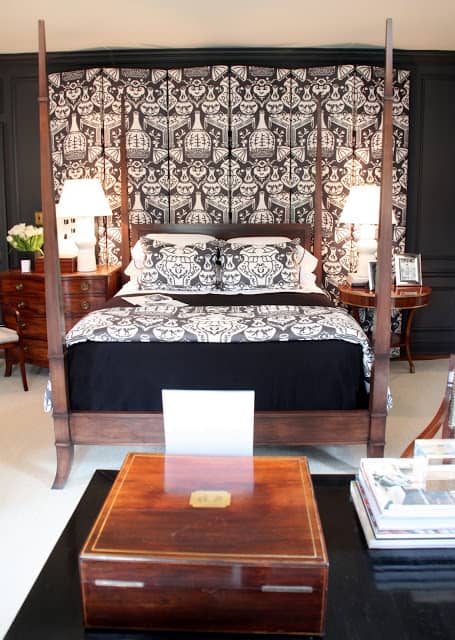 Southern HospitalityI don't know if you can tell or not, but the wallpaper print looks like architect sketches. This bath was black and white with pops of emerald green, like this ribbon and nailhead treatment around the door.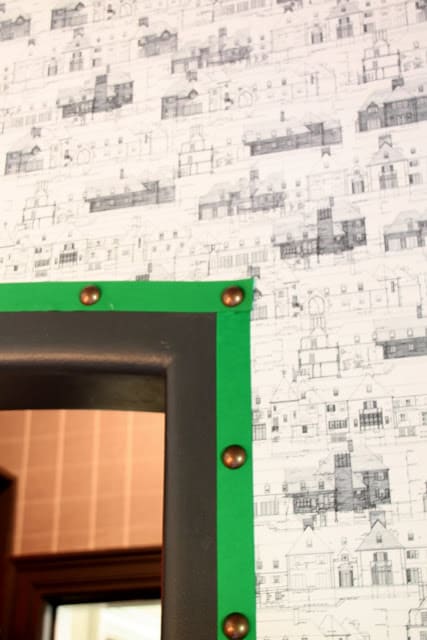 Southern HospitalityI'll end with a picture of the fabulous living room that was designed by Miles Redd. I've forgotten how many tens of thousands of $$$ we were told the rug cost.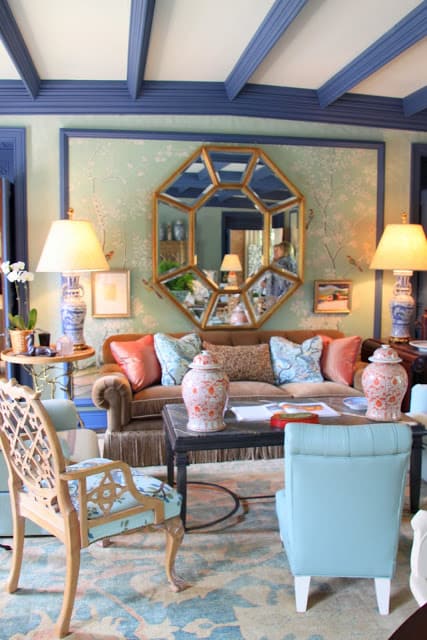 Southern hospitality you're local or planning to be in the area, I highly recommend a visit to this amazing estate. A HUGE thank you to Kristen from Sophia's and Rhoda from Southern Hospitality for loaning me some of their photos! That's because a certain blogger, ahem – me, forgot their camera. Thank goodness for the kind generosity of sweet friends.
Is Traditional Home magazine still being published?
Tough news today for the beleaguered print media: Meredith-owned shelter magazine Traditional Home will cease its regular circulation and become a quarterly special interest publication, effective with the Fall/Winter 2019 issue. … Traditional Home had seen its own fair share of changes.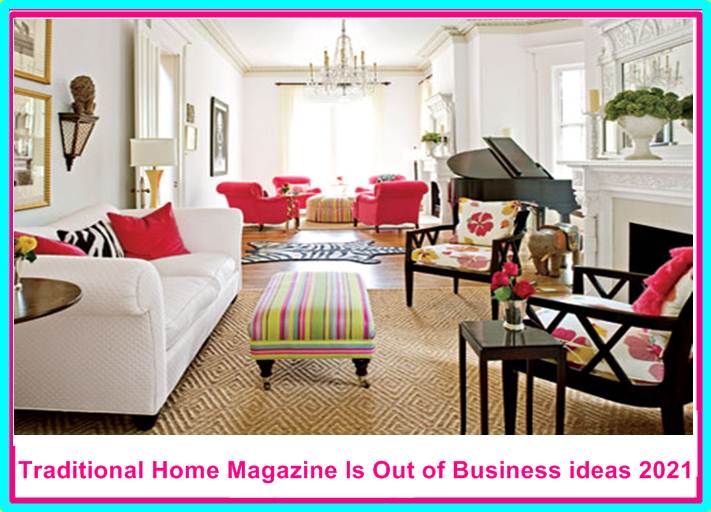 How do I contact a Traditional Home magazine?
For subscription inquiries, please contact customer service at 800/374-8791 or [email protected]
What is a traditional home style?
The traditional style is the natural evolution of 18th- and 19th-century European decor. Traditional homes maintain interior features such as detailed millwork, and the colors are calm and soothing.
Trending Tropicals Raven ZZ Plant in 6 steel with jet-black class 2021
Outdoor Planters, Patio Planters & Plant Pots Every Budget 2021
15 Propane Patio Fire Pits with Table Outdoor Heating 2021
Corrugated Plastic sheets panels, pads, rolls, Coroplast 48 in. x 96